News
... for Summer and early fall 2014


---
ONE BIG PAIR OF UNDERWEAR
By Laura Gehl;
illus. by Tom Lichtenheld

(Beach Lane; 9781442453364; Sept 2014; Fall catalog)
The word underwear is enough to make kids erupt in giggles. But when two bears contemplate sharing one pair of underwear, youngsters will be rolling in the aisles. Add rhymes, tongue twisters, and alliteration into the mix, and you'll find spirited entertainment in this picture-book introduction to basic concepts. A joy to read aloud with its well-paced rhythms, this counting book starts off with a series of scenarios that leaves one animal out of luck, because no one wants to share: "TWO small sacks of salty snacks. THREE young yaks with black backpacks. TWO yaks put snacks in their packs. ONE mad yak yelps, 'Where's my snack?'" After a seal loses out on a scooter ride, a cow misses a spin on a jet ski, and more injustices, the animals observe how 10 playground slides can accommodate 20 pigs. Recognizing that sharing can be fun, they decide to try it. Placed on crisp white backgrounds, the digitally colored pencil illustrations are full of charm and humor. With a unique method of introducing subtraction, this wholly engaging title will be requested over and over again.
---

Doug Cushman and Erzsi Deak's picture book, PUMPKIN TIME! is out July 1st!

---
Watch it here!
The Coop's
Bridget
interviewed by 
Cara St.Louis-Farrelly
Link to film on Video page in News
---

Jennifer Dalrymple's work is literally the poster child for book fairs and magazines in France.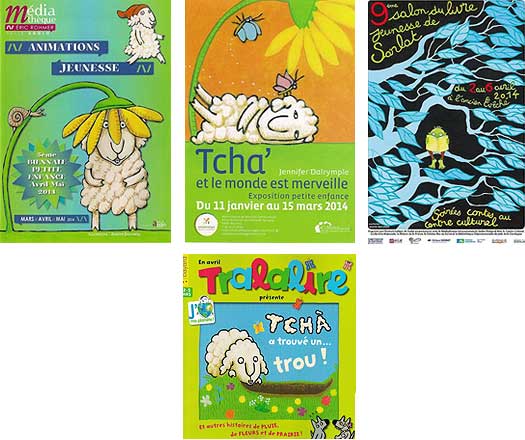 ---
It's more than academic - Jessica Lee Anderson has four new forthcoming educational books for young readers and looks forward to being a guest speaker at her alma mater, Hollins University, this summer.   
---
Jot down the date -- 22 June 2014 - Join
Bridget Marzo
at the House of Illustration -- britishisles.scbwi.org/events/scbwi-illustrators-
---

J.M. Lee
is one of five finalists (out of over 500 entrants!) in Jim Henson Company's  The Dark Crystal Author Quest. He will be revising his entry and resubmitting a pitch for the winning prize: A book deal with Grosset & Dunlap to write the OFFICIAL Dark Crystal prequel. A special ePub of the finalist stories will be released in June, and the winner of the deal will be announced later this summer. 

---
Shorts!
"I Came to Find a Girl" by Jacqui Hazell
was shortlisted for the Virginia Prize.


Bridget Strevens-Marzo
shortlisted for the AOI Awards!

---

Whitney Stewart's A CATFISH TALE chosen to represent the State of Louisiana at the National Book Festival in Washington, D.C., on Saturday, August 30, 2014.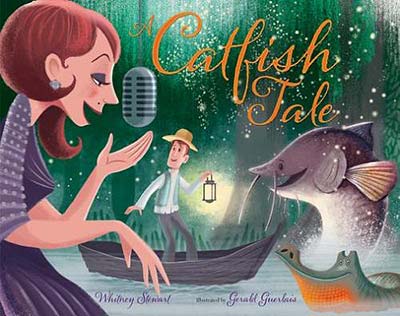 ---
Award-winning Hen&ink Coop author and app developer, Sarah Towle, announced at the 2014 Bologna Children's Book Fair that she has now joined forces with creative digital agency,  Bluespark Labs, to ignite her  Time Traveler Tours & Tales  concept and vision:  History through story and games, at the tips of your fingers. Blending their respective talents, the partnership will collaborate to unite the best in interactive storytelling with the latest advances in digital publishing to revolutionize how history is presented to, and discovered by, children and youth. The now expanded Team TTT&T includes Erzsi Deàk, Acquisitions & Rights Consultant, and Emma Dryden, Editorial & Publishing Consultant. The coming twin imprints propose to publish all accepted stories as "title suites" across multiple formats -- mobile, tablet, and print -- and targeting a range of audiences, from school and library to educational tourism to language teaching and learning to trade. Team TTT&T is now accepting unagented author submissions.  Click here for more information. If you're in Paris, don't miss the TTT&T 24 May launch party.    
---
Sucker Literary volume 3 is available internationally  on  Amazon  and other online bookstores and  can be ordered from your local independent bookseller as well.  This volume features eleven stories that delve into the depths of the young adult experience—driven by fierce and untouched love that makes us: seek, lose, fear, desire, long, reflect, survive, steal, protect, fall, and confess. Claudia Classon's "Valentine's Day" and Hannah Goodman's "A Different Kind of Cute" are included in this issue.  "Sucker Literary  is a perfect anthology for anyone to read—teens or adults—and get a decent grasp on how much being a young adult can SUCK, but not so much that we won't live through it. No, instead, this anthology shows how teenagers can work through SUCKISH situations and come out on the other side better people, with a lesson learned and maybe a friend or two gained or lost. Either way, life goes on, and we deal with it. We SUCK it up."  - Jessica Baker, Just A  Booklover | justabooklover.blogspot.com
---
Bravo! Barbara Younger's blog, Friend for the Ride, was selected by Healthline as a Best Menopause Blog of 2014
www.healthline.com/health-slideshow/best...
---
A runaway hit! Julie Hedlund's A TROOP IS A GROUP OF MONKEYS wins Independent Book Publisher's Association Digital Gold Award  

---
Connie Van Hoven's picture book, THE TWELVE DAYS OF CHRISTMAS IN MINNESOTA (illustrations by Mike Wohnoutka; Sterling 2009) goes into its sixth printing! Go Minnesota!


---

J.M. Lee live
(sort of)! Check-out the interview here.
www.davonnajuroe.com/jim-hensons-the-dark-crystal-author-quest-contest/ 
---
Bridget Strevens-Marzo
looks forward to two books coming out!

Bridget's Book of English
, Bayard France, 2014

Tiz & Ott's Big Draw
, Tate UK, 2015


---
Whitney Stewart will be travel-blogging on summer Sundays about her adventure to unravel a WWII mystery:TravelGumbo! 
www.travelgumbo.com/blog/finding-reiner-disaster-to-discovery
---
Bridget Strevens-Marzo looks forward to BRIDGET'S BOOK OF ENGLISH, Bayard France, 2014
TIZ & OTT'S BIG DRAW, Tate UK, 2015
---
Ann Jacobus's debut YA thriller, ROMANCING THE DARK IN THE CITY OF LIGHT will be out from Thomas Dunne Books/St. Martin's Press in fall of 2015! Kat Brzozowski is the editor. 
---
Guess WHO'S THE GROSSEST OF THEM ALL by Susan Montanari
-- Schwartz & Wade) 2016.

---
Now available on the App Store!

A Word's a Bird, Spring Flies By in Rhymes, is a new animated, interactive bilingual (English and French) poetry app that appeals to children of all ages, as well as adults. It has hand-painted watercolors by Jeanne B. de Sainte Marie, which are as poetic as the text. The app includes a title poem and three spring-themed poems: "April", "May" and "June" - written in both English and French by award-winning children's author and poet, Orel Protopopescu. The poems and animated paintings are accompanied by sounds of insects, birds, frogs, water and more, creating an inspired atmosphere of calmness and beauty.

Poet Laureate of the United States from 2001-2003, Billy Collins, notes, "A Word's a Bird slows down the frantic speed of most apps for children to fit the slower pace of Nature. The beauty of the illustrations, the meticulous work of the artists, and the interactive play combine to make a wondrous learning experience, a terrific way to expose children to poetry, art and Nature itself."





Device Requirements:
* Compatible with iPad
* Requires iOS 5.0 or later
* 417 MB

App Store U.S.:
https://itunes.apple.com/

You Tube video:
https://www.youtube.com/

More information :


http://www.awordsabird.com/


The iMums:
http://www.theimum.com

"…brings Caldecott Award-quality to the iPad."


Déclickids.fr:
http://www.declickids.fr/

"Poetry for the iPad is rare enough to claim attention and this app is remarkable!  And what work in watercolor!"
---

A Picture Book to Count On! ONE BIG PAIR OF UNDERWEAR
(Beach Lane, 2014) in Kirkus!
Written by Laura Gehl and illustrated by Tom Lichtenheld
As reviewed in Kirkus
Publisher:Beach Lane/Simon & Schuster
Pages: 40
Price ( Hardcover ): $17.99
Price ( e-book ): $10.99
Publication Date: September 9, 2014
ISBN ( Hardcover ): 978-1-4424-5336-4
ISBN ( e-book ): 978-1-4424-5338-8
Category: Picture Books


Share and share alike!
Gehl's debut picture-book text is a silly romp of a counting book with a lesson in sharing to boot. Its rhyming text opens with a giggle-inspiring dilemma: "ONE big pair of underwear. / TWO brown bears who hate to share. ONE bear wears the underwear. // ONE bear growls, 'That isn't fair!' " Ensuing pages display similarly silly conundrums: only two snacks for three yaks, just five pillows and mats for six sleepy cats, and so on. The only thing that these creatures seem to share is a case of the greedies. For every situation, the one who comes up short is less-than-pleased, with the excluded cat, for example, thinking "Rats! Rats! Rats!" as it inflates an air mattress (which has a hole in it). Such comical twists abound in Lichtenheld's illustrations, which more than hold their own against the text's goofy details and seem like they would translate well into animation. Ultimately, a group of 20 pigs amicably share just 10 playground slides, and seeing this, the bears are inspired to share their underwear, as depicted in the cover art. The other animals follow suit, and all's well that ends well—even if the text credits the underwear, rather than the (ironically) generous pigs, for inspiring the feel-good camaraderie at book's end.
A picture book to count on for delightful shared reading. (Picture book 3-6)



---
ON-THE-ROAD with HEN&ink
2 0 1 4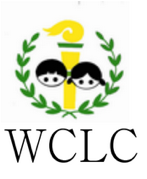 August 8-12, 2014 - WORLD CHILDREN'S LITERATURE CONVENTION: Literature Planting Dreams in Children
Presentation: "DREAM BIG: Cultivating Readers, Cultivating Writers"

This summer Erzsi is lucky enough to be going to Korea for The 3rd World Children's Literature Convention and the 12th Asia Children's Literature Convention in Changwon City, Gyeongsangnam-Do, Republic of Korea!
The event is organized by the Institute for Korean Children's Litearature, Korea Children's Literature Society and the Porgram Committee for Changwon International Children's Festival. Sponsors include the Ministry of Culture, Sports and  Tourism, Changwon City, Kyung Hee University, Arts  Council Korea, Korea Foundation, National Research Foundation of Korea.  This article talks about the globalization of Korean children's book and mentions the first Changwon City event!

---
 
WATCH THIS SPACE FOR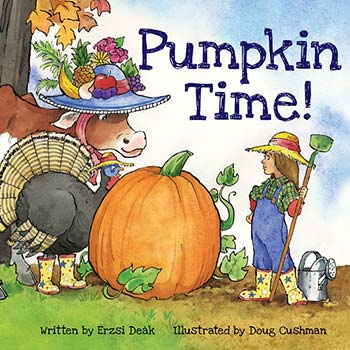 THE OCTOBER 2014 PUMPKIN TIME!

U.S. TOUR DATES!



---



November 1-2, 2014 – BRITISH ISLES SOCIETY OF CHILDREN'S BOOK WRITERS & ILLUSTRATORS' ANNUAL CONFERENCE IN WINCHESTER, ENGLAND

Presentation: "500 WORDS OR LESS: Making WORDS & SPACES COUNT IN PICTURE BOOKS"
And then, on the back of her US Book tour, Erzsi stops in England for the annual conference of the British Isle chapter of the SCBWI. Do let her know if you'll be there! Details and registration here!  
 
 

---

2 0 1 5
Spring 2015 sees Erzsi in Amsterdam at the Europolitan Conference. Stay tuned for information.
---
---

Go to News since :

Spring 2014
Autumn 2013
Spring 2013
Autumn 2012
Spring 2012
Autumn 2011

---
Other chicken scratchings…
Feather in Her Cap

Nelly in Montreal spotted this ode to poultry and amazing shot and sent it to Hen & Ink.
If we could, we might make stylish Mae Vayrea our mascot!
Stylish Mae Vavrea tops off her turban with a black-tailed white Japanese bantam rooster at the Chicago Poultry and Pet Show in 1926. Though not published in the story, this photo was probably acquired for the Geographic's April 1927 article "America's Debt to the Hen." In it author Harry R. Lewis notes, "For untold centuries the hen has been a companion of man in the onward march of civilization…The hen might be termed a universal favorite, in that a greater number of persons are interested and actually concerned with poultry than with any other form of live stock." No mention was made of the bird, however, as headgear. —Margaret G. Zackowitz
Each month, National Geographic features a photograph from its archives in
Flashback. Browse through the galleries of historical images for a view into the past at ngm.nationalgeographic.com/flashback


---