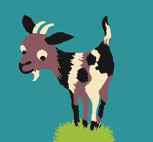 Featured artist:
Bridget Strevens-Marzo
• Scbwi
• Associations - Resources
• Events links
• Special offers
• Scbwi members sites
Special Offers for SCBWI members
Web-design at special prices for SCBWI members:

members put your portfolios online to showcase your work.
Simple, effective web packages.

Contact: mail@rheadesign.com
SCBWI members' sites
(for selected European members see Our Work page)
Ken Derby: Author, Teacher, and Fisherman
www.kenderby.com
Montse Gisbert, author-illustrator:

www.montsegisbert.com
Angela Lago, illustrator

www.angela-lago.com.br
Cynthia Leitich Smith, author living in Austin (Texas) :
www.cynthialeitichsmith.com/index1.htm
Catherine Marche , illustrator:

www.catherinemarche.com
William Marvin, author:

www.hannahaymes.com
Josephine Nobisso, author and founder of Gingerbread House publishing company:
www.gingerbreadbooks.com/
Phyllis Pollema-Cahill, illustrator:

www.phylliscahill.com
John Shelley, illustrator:

www.jshelley.com
Bridget Strevens-Marzo, illustrator-author and SCBWI international illustrator coordinator:
www.bridgetstrevens.com
Society of Children's Book Writers & Illustrators




The Internet offers a rich array of resources for children's authors and illustrators.


Contact us
if you have interesting links to suggest,
if you would like to exchange links with our site
or appear on the
SCBWI France
Our Work page
or Our Books page.